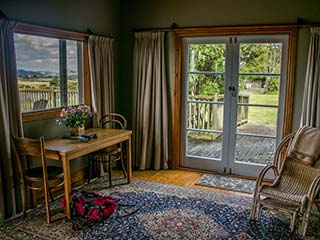 Short curtains and thin blinds are enough for some windows, but sometimes you really need to keep all the sunlight out. That's when motorized blackout window curtains come in handy. These acrylic-lined curtains cover every last square centimeter of a window when you draw them shut, and no light gets through. Blackout window curtains are perfect for bedrooms, guestrooms, and galleries, to name just a few. Some protective blackout draperies with remote controls make it easier to sleep in your bedroom regardless of sunlight and weather conditions. Science confirms it! Likewise, motorized blackout window curtains offer your Laguna Beach apartment or home the privacy protection of a solid shutter without being nearly as unwieldy or claustrophobic. Somfy draperies offer you convenient remote control shading solutions for complete blackout conditions.
Affordable Custom Blackout Window Curtains
The name might conjure a certain image, but blackout curtains don't have to be black. In fact, white blackout curtains are fashionable these days! As long as they absorb or reflect all sunlight and completely block human visibility through the window, any fabric drapery can serve as blackout curtains. Of course, every window and glass door is different, so you need curtains made to size as well as style. This is where our free estimates and consultation services come in! You can choose long blackout draperies for your Laguna Beach bedroom windows, or simple, size-efficient window curtains. Sedate, one-color fabrics, or curtains with decorative patterns and embellishments. You can also talk to our experts about motorized blackout curtains with a range of Wi-Fi settings, control systems, and extra features.
Blackout Draperies And Layered Window Treatments
When short blackout window curtains aren't enough, you can choose long drape-style coverings instead. Blackout draperies are perfect for bedrooms with tall windows, living rooms with glass walls, or to cover sliding balcony doors. You might also want more options for your window coverings than just "all of the sunlight" and "none of the sunlight." In that case, a layered window treatment system with lighter blinds or shades under the blackout curtains provides more versatility. On the topic of extra window treatments, some decorative valences at the corners of a blackout drapery can really hold a room together!
Why Choose Motorized Blackout Curtains For Laguna Beach Windows
Nowadays, most people prefer motorized blackout curtains over the hand-drawn variety. These come with either wired or battery-powered motors, and quite a list of options for control systems. With our motorized blackout blinds, you can choose remote handsets, internet controls, or onboard computer systems with timers and sunlight sensors. We recommend smart controls for houses with a lot of windows to take care of. They can also be lifesavers (or at least furniture savers!) for people who often aren't available to adjust the curtains when needed. Motorized blackout curtains with computer controls can be part of a holistic smart house setup; call and ask us to learn more!
Custom Room Darkening Curtains With a Free Quote
Use the expertise of Laguna Beach motorized drapery experts with over a decade long experience crafting and installing blackout curtains and other shading solutions. With just a phone call, you can schedule a free consultation for blackout window curtains in any size, shape, and style. Motorized Somfy drapery solutions provide effective and aesthetic options for a multitude of décors and rooms. Book your free estimate appointment to get started!