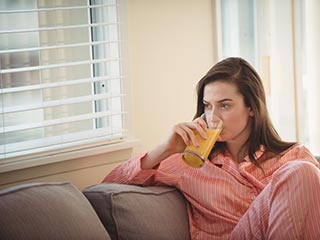 With a very traditional look, Venetian window treatments have become a staple in many types of properties, especially office spaces. But the modern age and remote control blinds technology have taken these classic covering solutions and upgraded them. Now, motorized Venetian blinds can give Laguna Beach homes as well as workplaces a fantastic shading solution that looks and operates great.
Venetian –style Blinds For Any Laguna Beach Window
Using the custom design method, we match customers with blinds to ensure they get exactly what they want without having to compromise on quality. Our custom made Venetian blinds can sport different aesthetics and use different materials to match the needs of each client. In addition to décor, choosing Venetian window blinds can offer other enhancements that give these traditional window treatments a more complete offering.
Why Get Blackout Venetian Blinds For Laguna Beach Bedrooms
In any place you sleep, you need some level of darkness in order to get proper rest. Sunlight or even electrical lighting can hinder our brain's ability to produce melatonin, the hormone needed for sleep. By using overlapping vanes, blackout Venetian blinds provide a room darkening quality that makes them excellent for bedroom windows. When you get proper rest, you feel more energized, less groggy, and can even experience health benefits. So when choosing Laguna Beach bedroom blinds, consider blackout Venetian window treatments for their effective solution to sleeping problems.
Wireless Motorized Venetian Window Blinds – Ultimate Convenience
As the modern age continues progressing, the popularity of motorized blinds, Venetian or other styles, is fast becoming the default. Motorized Venetian blinds offer you the sophisticated shading solution that can give your property a more high-tech vibe while still sporting a classic decorative look. Venetian blinds, motorized using the latest wireless controls and features, allow you to open or close them using your smartphone or various other methods. This enhanced remote control ability makes controlling sunlight levels and privacy extremely quick and simple, improving your day-to-day routine to no small degree.
Get a Free Quote on Custom Made Venetian Blinds
The variety of options makes Venetian window blinds one of the best window treatment styles you can choose. But how do you want what features and designs or materials you should go for? Easy – you talk to our experts and get a free estimate on any custom made blinds or other window treatments for Laguna Beach houses, apartments, businesses, or other properties. Call to schedule your consultation and see what choices work for you!