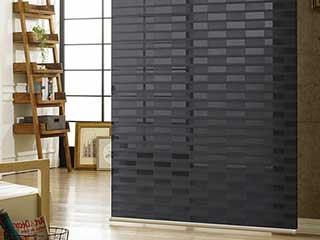 One of the more elaborate styles of window covering out there, sheer shades are essentially a hybrid system between blinds and drapes. Laguna Beach Blinds & Shades provides tailor made sheer shades from multiple materials and in any color, and can install them right at your local address, whether it's for a residential or a commercial property.
Blinds Versus Shades
What are blinds and shades, respectively? Despite the words often being used interchangeably, the two are actually different things. Shades are flexible, usually semi-permeable to sunlight, sheets that hang in front of the window pane. Blinds are made of rigid panels that can be rotated in place to allow in more or less sunlight as needed. Sheer shades are essentially just both of these attached to each other and hooked up to one opening system.
Sheer Shade Composition
So what makes up the sheer shade? A set of blinds with a sheet of flexible material – the available options here at Laguna Beach Blinds & Shades include fabric, canvas, bamboo, and more – attached to either their inner surface, their outer surface, or both. The benefit of sheer shades is that, assuming you've picked a very thin and lightly colored fabric layer, they can let in as much or as little sunlight as you want while still keeping the window covered and the occupants' privacy protected. They also let you keep the softer aesthetic of a cloth window treatment while having the extra utility of rigid shades hidden beneath.
All Sorts Of Options
Sheer shades basically have as many different design options as simpler window treatment styles put together. Color, fabric type, shade panel material and orientation are all variable. Additionally, like most of our other products, our sheer shades can be installed as old fashioned hand-drawn contraptions, or with electrical motors that answer to timer, sensor, or remote control.
Sheer Shades Delivered To You
Get the most advanced window coverings around for unbeatable prices delivered right to your door and professionally installed. Call us today to book a free consultation appointment!